Hey friends, I'm stoked and proud to announce you that the unannounced Torino new 12″ called 'De l'Autre Côté De La Ville' (the other side of the city) is available now ! This will be their last E.P. since the band is currently on hiatus so get your copy before they'll be gone for ever.
I can't be objective with them but you can trust me, this EP is definitely a grower and its magic is hidden in details…
6 new songs on the side A of refreshing french melodic punk rock and a wonderful huge silk screen on the side B… comes with a 2 color printed insert, folded in a cardbord jacket, each copy is hand numbered.
35 copies printed in blue / red and 65 copies in green / dark blue.
(There is a special priced bundle with their split with Zero Gain in case you didn't get it yet… I have a few copies left.)
listen to it here :

the thing is looking like this :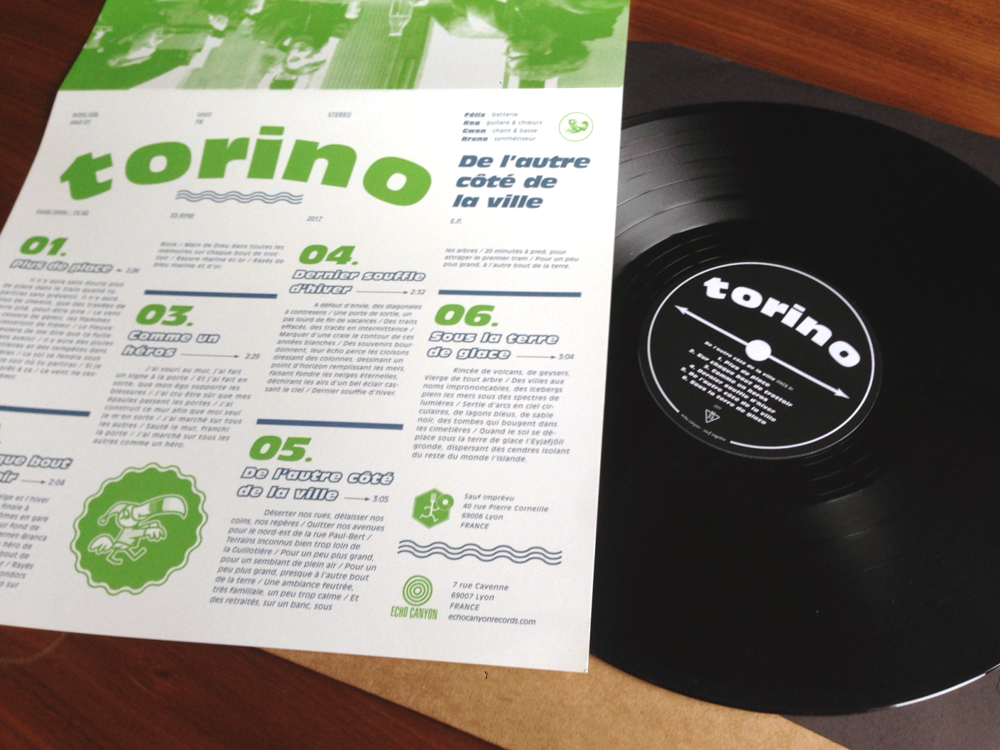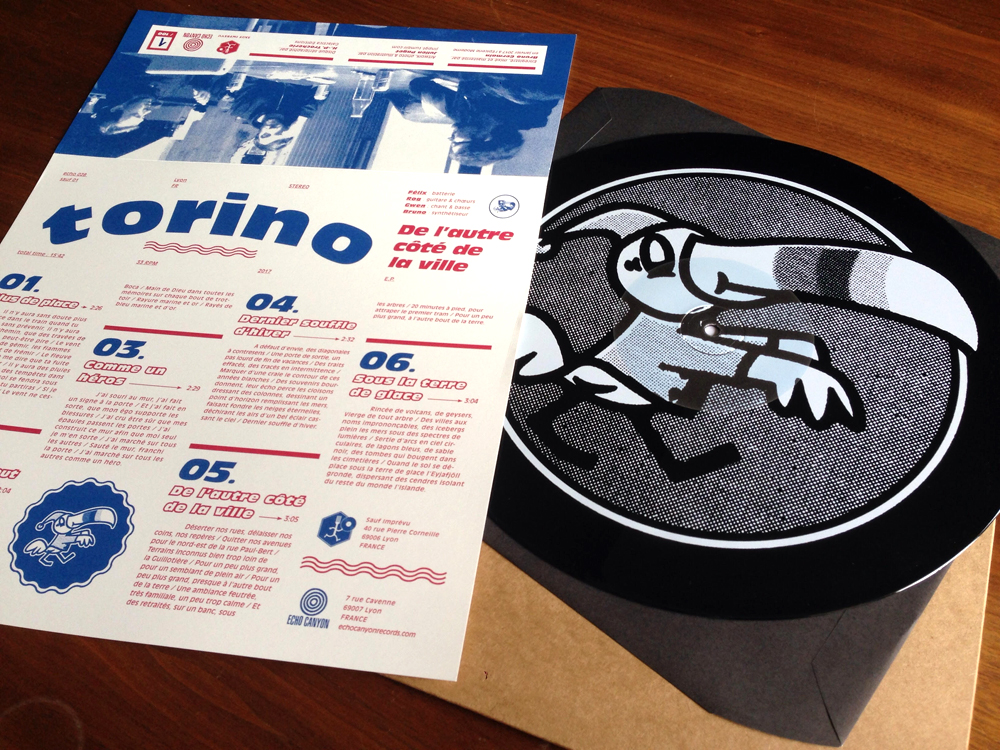 Meanwhile, I am also working on the repress of 'un Jour Sans Lendemain' of Mihai Edrisch to have it out in september ! FINALLY !
cheers !