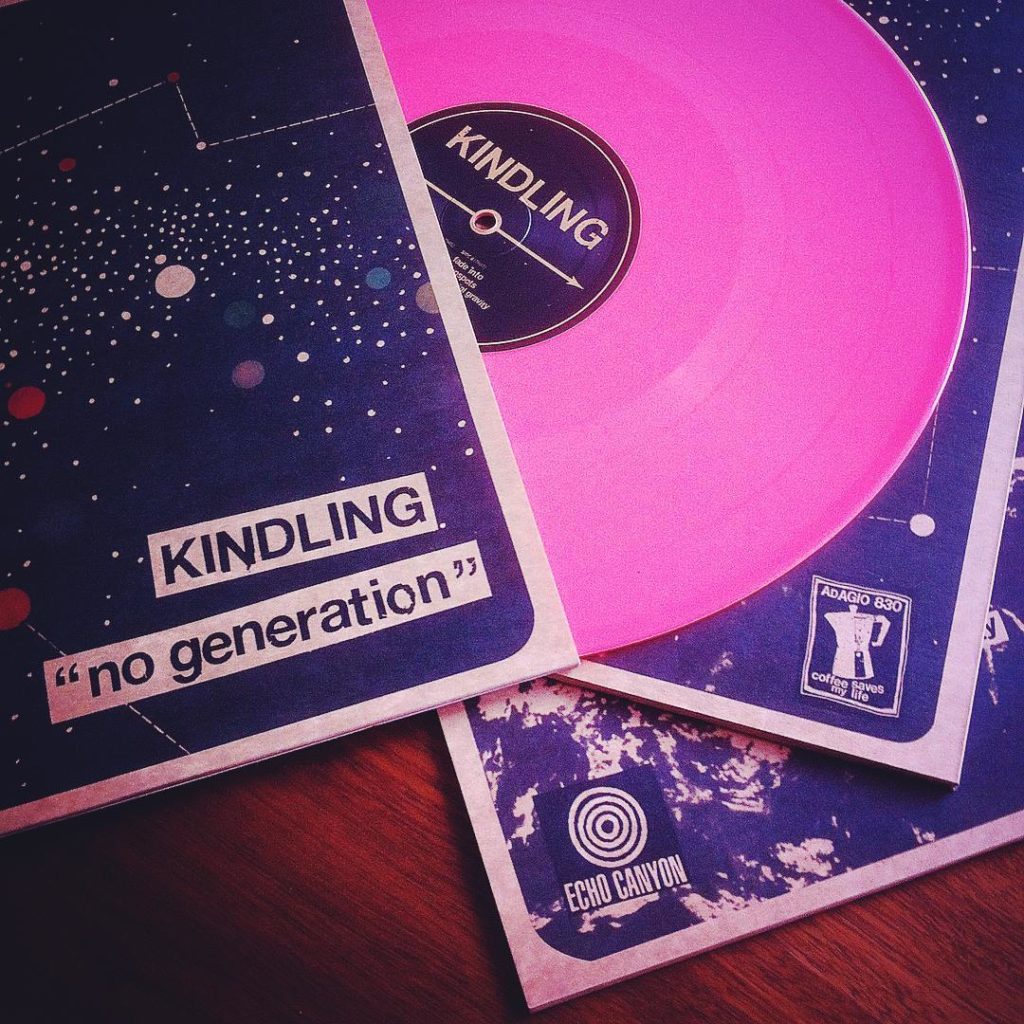 hey friends, today is the release day of the Kindling's No Generation EP. A quick reminder for those who didn't know yet : Kindling (from Western Massachussetts in the USA) plays the shoegaze you've always dreamt of : dynamically layered monolith of towering guitar noise & wistfully hazy vocals, balancing deafening heaviness with a lightness and beauty; a pop sensibility rarely found when the volume and attack ends up this far in the red.
This is an exclusive vinyl release for Europe only, brought to you in collaboration with the amazing Adagio830 once again ! Having members who played in bands such as Ampere, Landing, Ritual Mess or Foreign Objects, you know you're in good hands…
You can also now stream another song from the EP on echocanyonrecords.bandcamp.com, purchase your copy there as well, or on the mailorder section right here as usual is you want to get some other releases. A tape version is also released in the US on Old Frame Records ! 500 copies pressed on solid pink due due to a lucky mistake from the pressing plant… don't miss it !!