hey friends
As the 300 copies sold super fast, I repressed a new batch of Daïtro's Laisser Vivre Les Squelettes for those who couldn't get it, it's out now. You will get the same thing (flyers, DL code, lyrics and a small article about the writing / recording process) and they still look like this picture below.
Don't wait, there are only 200 copies available and I don't plan to repress it again since I'd like to slow down the label activity a bit in 2018.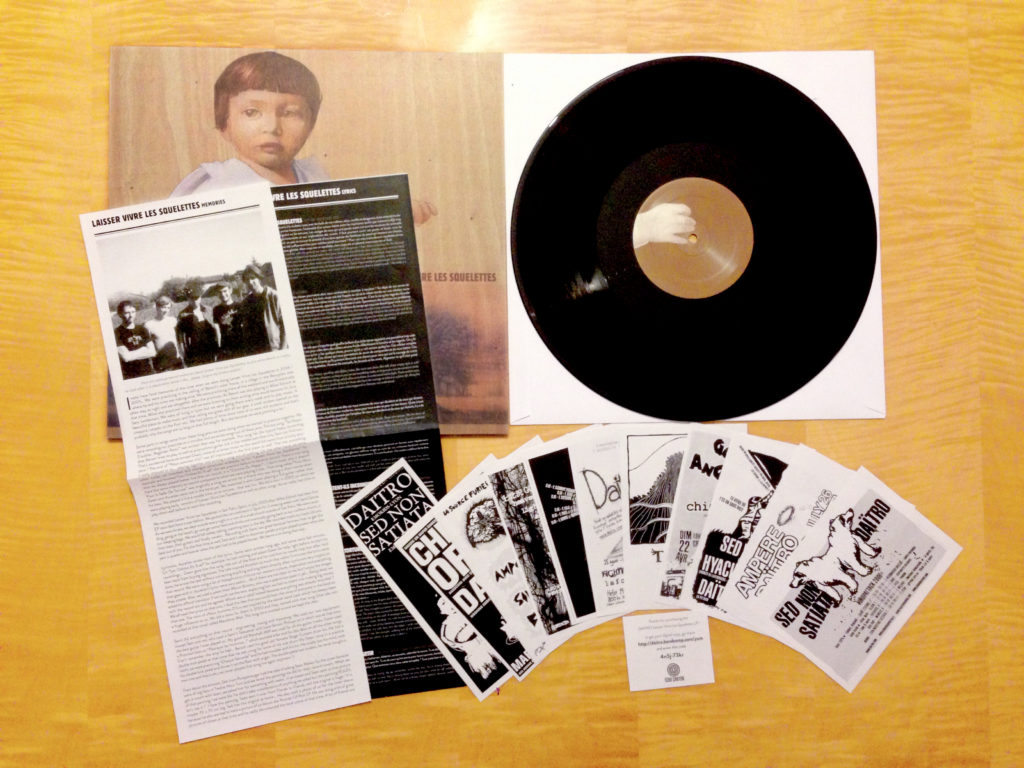 Also, the Contractions demo tape is available again as well as shirts in the mailorder section, they look like this :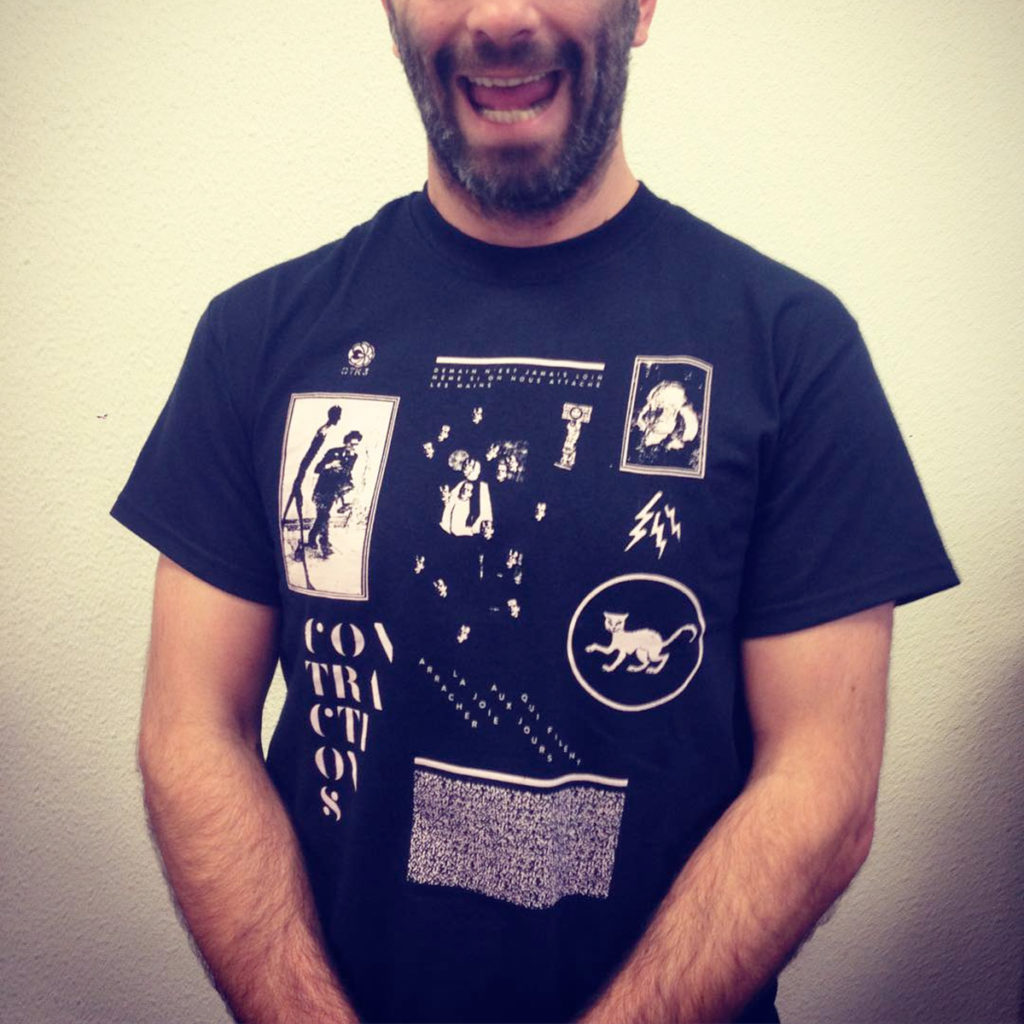 cheers !