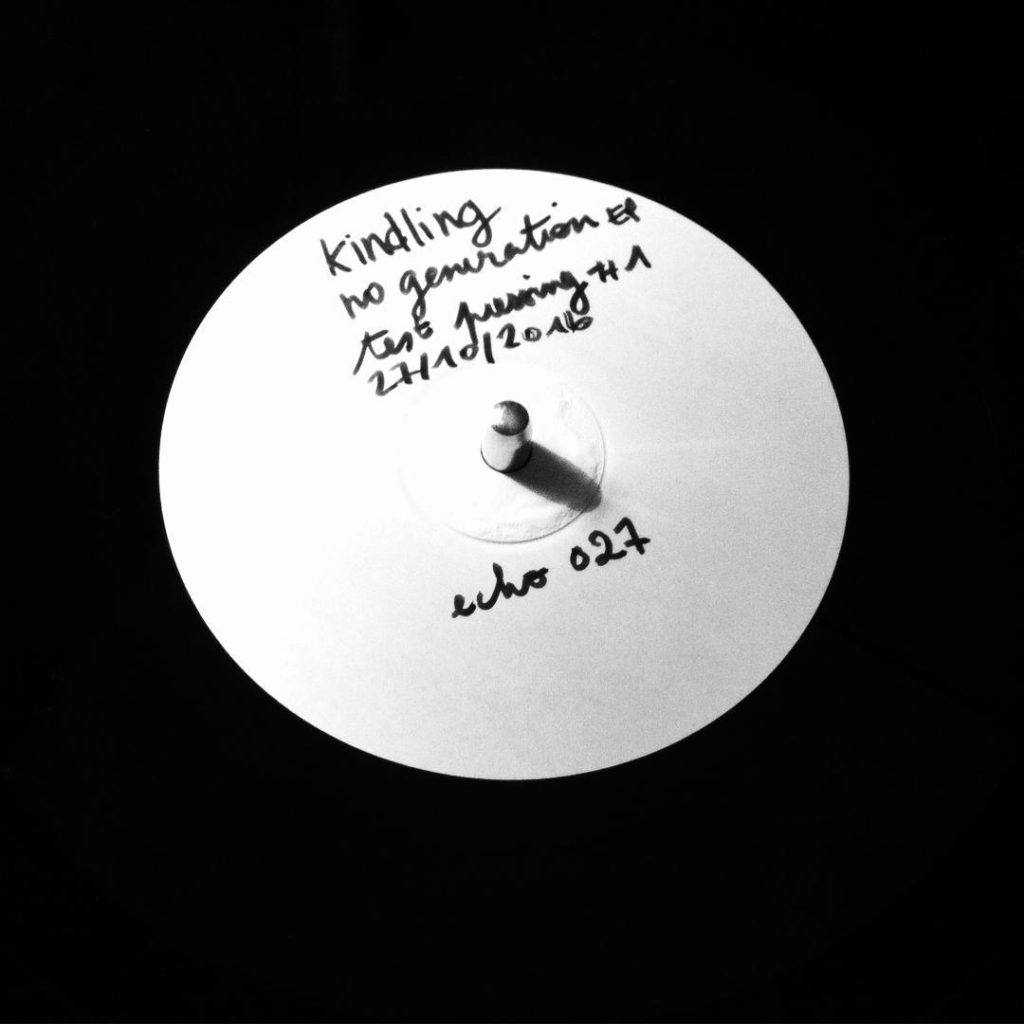 This piece of plastic is the test pressing of the next Echo Canyon release and it sounds absolutely fantastic. Kindling 'no generation' 12″ coreleased with adagio830 here in Europe and released on tape on oldflamerecords in the US.
You will soon be able to preorder this gem to get a hand on a beautiful colored vinyl. Put some colors in your darkness like my buddy Seb Radix used to say used to say.
More infos sooooon !
The next release will be the pressing on 12″ of the Monplaisir demo… Monplaisir is a new local band featuring talented and super nice people such as Flo who also plays guitar in Sport. The vinyl mastering has just been done by my dear buddy Will Killingsworth at Dead Air Studios and I will send it to the plant in the next couple of days.
Last but not least… I've been frequently asked about it but yes, I will repress Un Jour Sans Lendemain from Mihai Edrisch on LP next year. As soon as Kindling and Monplaisir 12″es will be out, this will be my next big project. I want to do something great, to bring justice to this  mindblowing release, that I will repress on LP for the first time since 2005 ! For those who never heard about them, Mihai Edrisch was a shortlived but truly unique band playing the most desperate and intense music the DIY scene in Lyon had ever known to this day. The band was made of an incredible lineup with Johan on vocals (who now sings and plays bass in Celeste), Benoit on drums (who also played drums in Daïtro, Baton Rouge and Ancre), Rémi (who stoped to play music after the band stoped but was by far one of the most unique guitar player I have ever seen) and Flo playing bass, who then played bass or guitar in numerous beloved local punk bands such as The Lost Boys, Lexomyl, Telecommande, Defaite and Pinku Saïdo.
More soon !
Get stoked
julien