hey friends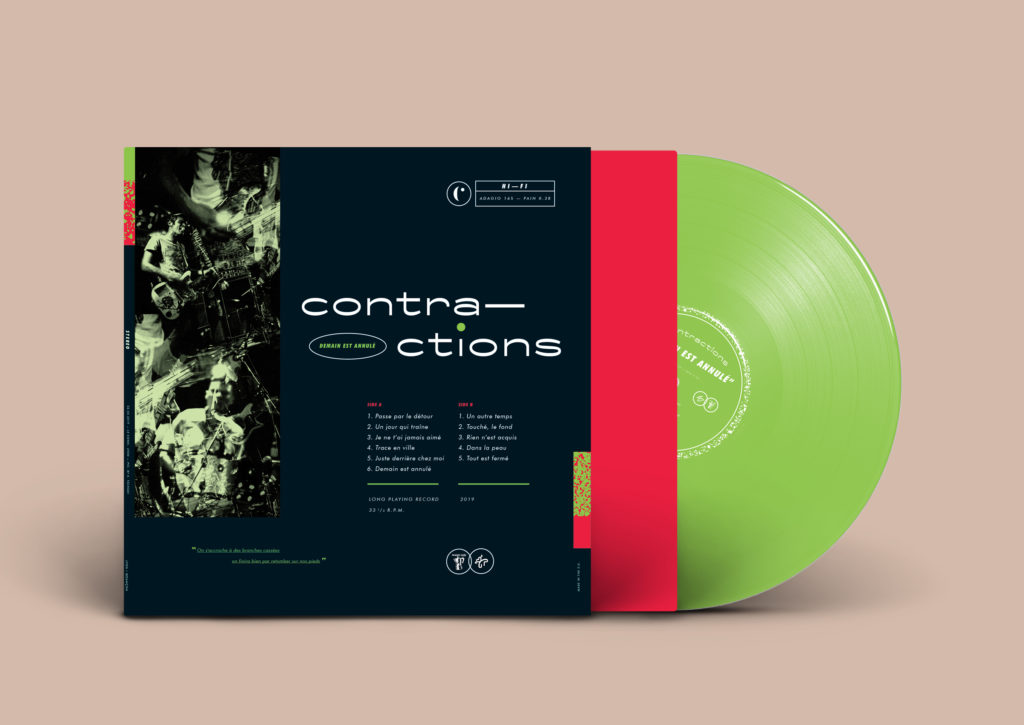 Preorders are up for Contractions LP « demain est annulé ».
All preorders will ship on sept. 23rd with band goodies.

Also, go on the mailorder page to check all the great bundles with demo tapes and shirts etc.

This record is a co-release between Adagio 830 and Purepainsugar but I'm in charge of the distribution of Purepainsugar copies.

About the record, we could say that making this LP was a HUGE work… A lot of time was spent with Bruno Germain recording / arranging / mixing it. Then it was sent to Mikey Young to get a top vinyl mastering and it sounds G-R-E-A-T ! Expect some good indie-punk-garage vibes, some 12 strings guitar licks, sometimes melodic bass lines, acoustic guitar overdubs, electric guitar riffs with a few solos and a lot of phaser pedals, maracas and tambourines arrangements, pounding drum patterns and last but not least melodic vocals AS MUCH IN TUNE AS I CAN DO (and also for the first time, Macst sweet backing vocals).